As a fast-growing inbound marketing agency, we've had to develop and implement efficiencies in how we work. In fact, building and rolling out processes has become a constant focus as we scale to meet client expectations and our own business goals.
That being said, once a process has been identified and documented, we never consider the case closed. That's because while we learned pretty much right away how necessary implementing process around how we operate is for our continued growth, we also knew from experience that a one-size-fits-all approach would never work for the wide variety of clients we work with on a daily basis.
Beyond Project Management
A few years back, we came upon a crossroads where our agency's workload became such that it required two or more people working in identical roles to fulfill our end of service level agreements.

This was the point where we discovered that delegating work efficiently and establishing set processes would need to be a high priority. Like many agencies, our team is now comprised of people who work in identical roles which makes it necessary for us to ensure that work is not overlapping, communication is efficient, best practices are established and certain conventions are adhered to in the name of providing consistency.

Implementing a project management system was a great start, but it wasn't a complete solution for our growing agency. We had to start with a foundation, which came in the form of standardizing our steps of service.
Documenting SOPs
Standardizing steps of service has provided our team a workflow outline, but that outline is not sketched in stone because each client comes with its own set of requirements. So a level of customization and creativity is required to service the accounts successfully.
Looking at an agency and all its moving parts and contemplating how to document the processes that seem to make it run can become super overwhelming for anyone charged with the task of establishing "process."
So for me, having no experience in this type of task before, I just started where it seemed most natural for me. I began documenting, step-by-step, how I did my job. Each task. One-by-one. I opened a Google doc and when I was working on something I would play-by-play my own process.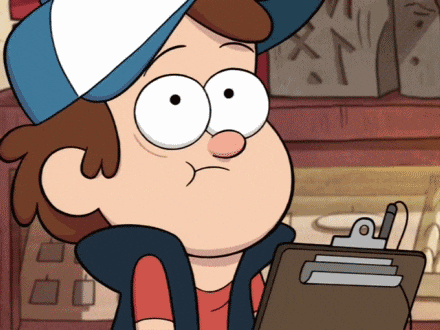 Next I started talking with the people I worked with to understand their unique workflows and documented those processes too. From there I started making copies of standard deliverables and stripping out client-specific info to make them more general templates.
By hyperlinking to those templates from within the step-by-step instructions, it made it possible for others reading them to see how the information was being compiled and delivered to clients. It also created an instant "standard" by which anyone could go in and see what was expected when they were tasked with completing a part of the project.
Building in Redundancy
This process of documentation resulted in a built-in redundancy and consistency for our work. This has been an important factor in our growth for many reasons, one of the most pressing being that a project or task can be handed off from one team member to another when the need arises (sickness, vacation, best-fit resource allocation, etc.) without a disruption to deadline expectations or service levels.
If, for example, two graphic designers are operating in the same project management software and using agreed upon SOPs (standard operating procedures) such as naming convention and folder filing system, it's possible for them to:

work in sync

provide the rest of the agency a standardized way to locate information when necessary

set client expectations appropriately
Providing Consistency, Consistently
This redundancy results in a consistency of work and service that provides clear value for our clients. It's been important though that our team remain open to change and customization, so we place a high value on flexibility in the organization. This flexibility makes it possible for us to iterate on processes or rework them if and when they become too rigid and fail to provide that value.
We're constantly evaluating if a process is working for client so that in the case that a certain process does fail to provide the value our client wants, we can tweak the process to find a variation that will drive the results our client is looking for. And over time, if we find we're always tweaking a process, we can re-evaluate and determine if maybe it's time to change the overall process for all clients.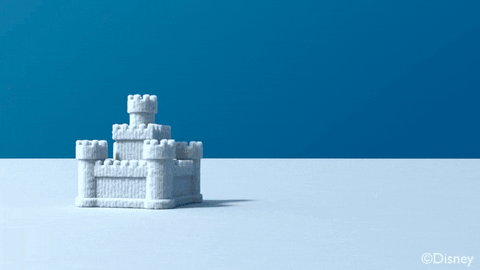 The old mantra of "well that's the way we've always done it" would never work for an agency like ours. Which is why our team is completely open to better ideas for how to do things.

Every person here has, at one point or another, noticed an area of opportunity in our processes, or uncovered a better or more efficient way to meet our objectives, either through process changes that improve success for our clients, or by improving our internal workflows in a manner that makes our day-to-day work more efficient.

Don't Get Too Married to Process
All of this is why we try our best to never get too married to any one process or system. Because our processes are always a work-in-progress and we continually find areas where we've:
over-thought something and made it more challenging by applying process

skipped over essential steps in a process and need to revise the process to make it complete

learned something new from a project or campaign and realize we should rethink the process
Growth-driven Process Building

The reasons outlined above are exactly why our team approaches the processes and systems we subscribe to with an attitude of adaptability: so that we're able to go with the flow and make adjustments when a client or project requires it.
It's the same with our approach to marketing strategies for our clients. We take an agile approach based on a style of production planning that emphasizes adaptability.



For example, one of our clients, a data science company that helps customers predict consumer behavior, called on our team to help make the process of working leads easier for their referral partners. They provided information about the types of people who work with them as referral partners and the industry verticals they work in.

Our team concluded that the easiest way to help these referral partners was through the use of a Partner Center on the client's website. This would provide a one-stop-shop for our client's referral partners to come to register leads, grab copy/paste email templates and collateral links, and get answers to frequently asked questions.

We built the Partner Center in a scalable way within the HubSpot COS so that it would be easy for our team and the client's team to maintain the Center and spin up new variations of information for different verticals as the client's company expands into new industries.
After beta launching the Partner Center, we made adjustments based on feedback from speaking directly with some of their referral partners. We were able to make the Center even more helpful by including additional elements (such as video content) and re-formatting the existing cut/paste email workflow templates.

In addition, we put together video instructions on how to use a shared instance of the HubSpot CRM so that our client and their referral partners could both have access to the company's CRM to work all their leads in the same place.
This nimbleness is built into our culture so that as an organization we operate from the standpoint that things will change. Not might change, but that we expect them to change as we take in more data and refine our business strategies.