Your RFP is out to a few inbound marketing agencies that made your short list for possible partners and now it's time to review their proposals. But besides some of the more obvious or baseline requirements you're looking to meet, what else should you be looking for when shopping for an inbound marketing agency?


What are some of the more intangible traits to keep an eye out for when choosing which agency to work with to grow your business?

Well, there are three qualities that we've discovered about ourselves here at Salted Stone that help make us such a valuable asset for our clients. And we think they're qualities that any CMO or Director of Marketing should keep top of mind when they're out scouting for the best agency to entrust with their inbound marketing plans.
Curiosity
Does the team possess a natural sense of curiosity? Do they ask a ton of questions about your industry, your company's past marketing efforts, successes and goals? It should almost feel like you're working with a team of journalists when you first engage with an inbound marketing agency.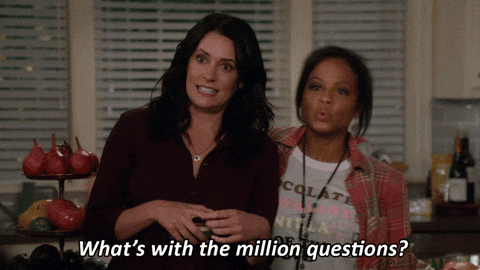 They should be curious about your ideas for growth and your company in general, as well as the people who make up your team.

That's because campaign ideas and content can be sparked within any department or by any one of your team members' diverse histories and experience.
A sense of curiosity, especially when honed by a group who comes into your organization with fresh eyes, can help uncover new angles or areas of interest that could be engaging for your audience.
Fearlessness
Are they comfortable cultivating and pitching ideas that are outside what's normally found in your industry. Do they have experience executing original campaigns? And do you feel confident that their team is comprised of people with the skill sets to pull off the ideas they pitch?
Being fearless can be a positive trait if the agency approaches campaign or content ideas with a solid project plan and data to support why the idea could work.
If they're just throwing up wild ideas without a framework that supports why and how something might be successful you may want to continue shopping around.
Fearlessness in this case isn't about taking unnecessary business risks, but more about having the experience and confidence to take new approaches in how you might connect with new customers.
Diversity
The inbound marketing agency you partner with should be comprised of a variety of diverse people that all come with their own strong suits and unique backgrounds.
If you're looking to rev up your marketing efforts and wanting to get past traditional, cookie-cutter agency approaches, you'll want to team up with an agency that has personality.
Ask for a bit of background on each of the people that will comprise the team you'll work with. Is there diversity within their career paths? Does anyone from the team pursue other types of creative endeavors outside of work? What does their own agency website lead you to believe about their organization's culture?
Having access to a group that possesses a wide range of personalities and talents ups your chances of success. In fact, groups of diverse problem solvers often outperform groups of high-ability problem solvers.
---