While Instagram ads have been available since last summer, the popular mobile photo and video sharing app-come-social-media-network has only recently rolled out its ad offering to all businesses. So now that Instagram ads are available to everyone, should B2B organizations be jumping on the bandwagon?
Instagram's selfie-centric, Millennial-oversharing-oriented platform would seem to lend itself more to B2C brands, wouldn't it? At first glance, it would seem so. According to Instagram, some of the industries that have found early success using its ads include "e-commerce, travel, entertainment and retail."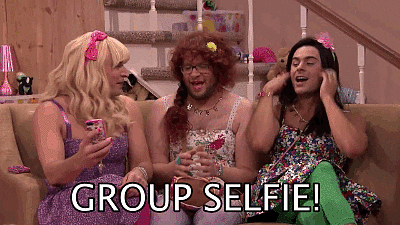 But before you go writing Instagram ads off, consider that Instagram is the fastest growing social media network and with more than 400M users, it has the potential to be one of the world's largest mobile ad platforms. So before making a decision as to whether or not Instagram ads can work for B2B organizations, let's take a closer look what its new ad format has to offer.
About Instagram Ads
Instagram ads are actually a variation of Facebook ads and are powered by the same arsenal of targeted user data and insights. Ads for Instagram are still relatively new, so not a lot of data about their effectiveness has yet been collected. However, there are indications that Instagram ads are already seeing higher rates of engagement than standard Facebook ads.
Instagram ads are available in three different formats:
Photo Ads - Which feature a single image accompanied by a CTA button.
Video Ads - Feature 30 second videos with sound, also accompanied by CTA button.
Carousel Ads - A slightly more immersive experience than photo ads, Carousel ads enable users to swipe to see additional images.
Currently, Instagram ads support four objectives:
1.Clicks to Website - Designed to send users to important areas of your website, available in Photo, Video or Carousel format.
2. Video Views - Designed to get a user to watch a video, available in Video format.
3. Mobile App Installs - Designed to entice users to install your mobile app, available in Photo, Video or Carousel format.
4. Mass Awareness - Designed to drive mass awareness to a broad audience, available in Photo, Video or Carousel formats. These ads require the assistance of an Instagram ad rep to set up.
The Facebook Connection
One of the most obvious appeals of Instagram ads, is that they're powered by the same ad managing tool that Facebook's ads are. That means they have access to the same data and insights that enable Facebook to so accurately target users with ads.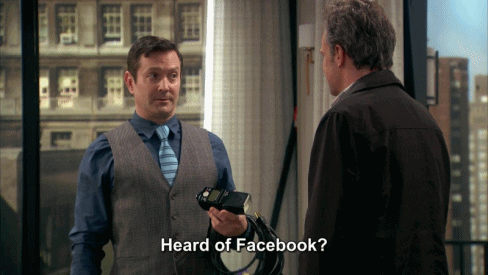 The connection with Facebook also makes it easy to set up Instagram ads. Instagram ads can be created and edited all completely within the Facebook Ad Manager or Power Editor Tools. However unlike Facebook, which offers a variety of different ad formats, all Instagram ads are essentially composed of a large, screen-filling image and a call-to-action button.
Instagram is Mobile-only
Apart from the younger demographic, another thing to keep in mind with Instagram ads is that they'll be viewed on mobile only. So take that into account, especially if the object of your campaign is to drive users through to your site. The fact that Instagram is mobile-only also means you need to tailor your landing page and conversion action for a mobile audience.
Okay, So What About B2B Brands?
It's true that Instagram users tend to be younger overall than Facebook users. But before you use that as an excuse to write off the format, remember that Instagram is currently the fastest growing social network. That means that even if your target customers aren't on Instagram currently, they most likely will be soon.
Even if your product or service is intended for other businesses, it's also important to remember that behind those businesses, are people. Instagram's enticing visual format is a great platform for humanizing your business and telling those people your brand story in a different way than you might on another social platform.
Finally, Instagram ads' integration with Facebook ads is one of the strongest arguments for using the format in a B2B capacity. Because of the Facebook integration, Instagram ads can be highly targeted to users based on specific details like age, job title, and geographic location.
Is is a Passing Fad?
One thing you read time and again in researching Instagram ads, is that part of their appeal may be due to the fact that they are new. The novelty factor may be leading people to click on the ads who might otherwise not, either because they're curious about a new ad format, or haven't yet learned to recognize it as advertising.
So despite the optimism out of the gate, there is always the possibility that the novelty will wear off at some point. That could be an argument for getting on the bandwagon now, while the getting's good, or for taking a wait-and-see attitude before deciding to go all-in on an ad format that remains largely untried and unproven.
Conclusion
The bottom line is, that if you're already using Facebook's ads, you should probably consider giving Instagram ads a shot. Thanks to the integration with Facebook, you've already done the heavy lifting in terms of getting started by setting up your Facebook ad account.
If you have a Business Manager account on Facebook you need merely link it with your Instagram account. With reporting also managed from within your Facebook interface, setting up and testing an Instagram ad is a relatively low-risk process.
And remember that Instagram is the fastest-growing social media network, especially amongst younger users. By the time those users start to get a little older and move into decision-making positions, Instagram could be the dominant social media platform.
If you're curious as to whether Instagram ads might be right for you, drop us a line. We'd he happy to hear about your current social media strategy and discuss possible ways to refine it.